Stories to Empower and Inspire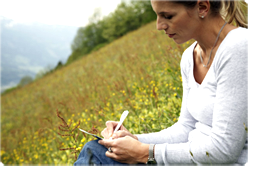 The stories here are given as spiritual gifts. They are meant to help others who are going through, or have experienced, similar challenges.  We all must confront difficulties, sometimes many at once.  We all must face challenges that have no simple solutions.  Our hope lies in going beyond the limits of our everyday existence. Challenges can become opportunities to reach into our souls and find meaning and new strengths.
All women are naturally gifted with the power to create, overcome, and transform.  They trust their wisdom, and with body and spirit, they find their way in the dark.
I will post a new story every few months. Please feel free to pass these on to those you treasure and those who may need reassurance or comfort during a time of difficulty.  We encourage you to send your stories to us as well; due to the number of submissions we receive, not all stories will be posted here.  Please e-mail your stories to:  [email protected]
Click on the titles below to read each story. Enjoy!!