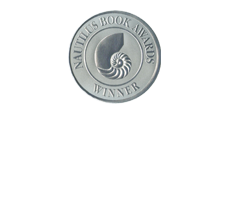 The Spirit of a Woman won a Silver Nautilus Book Award! My heart opens every time I think of it.  I'm grateful for all the people who supported me along the way when this book was just a seed and yet they encouraged me, helped me, and kept me inspired when the road was difficult and I lost my way.  This reminds me to do the same, to nurture people who come to me with their dreams. To give them what I can, for we are all a community of gifted, talented and creative people and I want to pass on all that I have been blessed with. I share this award with the contributors of the book and my tribe.  Like Dr. Glady's McGarey says, "We need each other." Each of us are miracles.
Nautilus Book Awards recognize books that promote spiritual growth, conscious living, and positive social change, offering the readers "new possibilities" for a better life and a better world.
Winners are carefully selected in a unique three-tier judging process by experienced teams of book reviewers, editors, authors, librarians, bookstore owners, and leaders in the publishing industry. Previous winners include Deepak Chopra MD, the Dalai Lama, Eckart Tolle, Huston Smith, Marianne Williamson, and Andrew Weil, MD.
http://www.nautilusbookawards.com/ The Spirit of a Woman is in the Women's Interests Silver Awards category.
With celebration and gratitude,
Terry