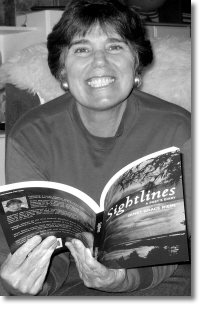 "When women work together nothing is impossible."
-Susan B. Anthony
One of the most fulfilling experiences of my life has been working with, and getting to know, the contributors in The Spirit of a Woman. They have enriched and deeply expanded my life and the lives of other women, leading us all to new places.
Janet Grace Riehl is one of those contributors, and she has generously helped me get the messages in The Spirit of a Woman out in to the world. It has been difficult at times, as our callings sometimes are, but I can always count on Janet to share her wisdom and experience with me. I also enjoy her enthusiasm and rich creativity.
Recently, I was as happily surprised when I read her essay about being a contributor in The Spirit of a Woman. Janet's post "Life Takes Time. So Do Books", is the first in the Womens Memoirs' (www.womensmemoirs.com.) Wednesday series by authors talking about how the books they've written changed them. Kendra Bonnett and Matilda Butler are celebrating Women's History Month on their site and I thought you might enjoy it, and think about giving your own books and stories the time they need to come to light, and life.
Read Janet's essay here: http://womensmemoirs.com/memoir-book-reviews/life-takes-time-so-do-books-by-janet-grace-riehl/
Peace and Harmony,
Terry
——-
Read Janet's Bio – Click Here
Janet's, Sliding Glass Door, is a beautiful story about the importance of friendship and history in the Changes and Choices chapter in The Spirit of a Woman.  Visit Janet at www.Riehlife.com